ManpowerGroup Employment Outlook Q1 2022 Survey
For employers and employees to get the forward-looking perspective on hiring in your area.
ManpowerGroup surveyed a total of 1,000 across all states and territories in Australia to measure employer hiring intentions for the first quarter of 2022. All survey participants were asked: "How do you anticipate total employment at your location to change in the three months to the end of March 2022 as compared to the current quarter?"

Interviewing was carried out during the ongoing recovery from the COVID-19 pandemic. The survey findings for the January to March 2022 period are likely to reflect the impact of the ongoing economic disruption in some countries.
Australia's Employment Outlook For Jan - Mar 2022
For all Australian sectors, staffing gains are expected from January to March 2022. Since three months ago, hiring managers expect the Net Employment Outlook (NEO) to improve for all sectors, and expectations rise for all sectors since the first quarter of 2021. Australian employers report a seasonally adjusted NEO of +37%, up 25 percentage points from last quarter.

Upbeat Hiring Market Expected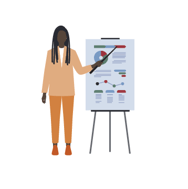 For All Regions
Queensland and Western Australia are the most competitive regions with hiring managers reporting the most positive outlook (+41%) followed by Tasmania (40%). The weakest outlook was reported in Northern Territory (+14%) which declined by 7 percentage points from last quarter (Q4-21).
For All Industry Sectors
With a NEO of 57, employers in the Not-for-profit sector expect the best hiring climate. One of the weakest sectors is Manufacturing, where hiring managers are forecasting a NEO of 27. Hiring climates are forecast to grow by 14-percentage points in this sector since the last quarter and are forecast to rise 17 points since last year.
For All Organisation Sizes
For Q1 2022, organisations with 250+ employees are the most competitive organisations, with hiring managers reporting a NEO of 44 points. Staffing environments in these organisations are forecast to rise by 22-percentage points since the last quarter and are expected to improve 27 points over last year.
Employers Are Recognising The Need For Hybrid Work
The hybrid working model is here to stay with professional sectors favouring either 2 or 3 days working from home with the top industries being Human Resources (52%), Finance & Accounting (51%) and IT (51%). Even in Frontline, Customer Service and Manufacturing, employers are preferring hybrid work arrangements with 37% and 32% respectively.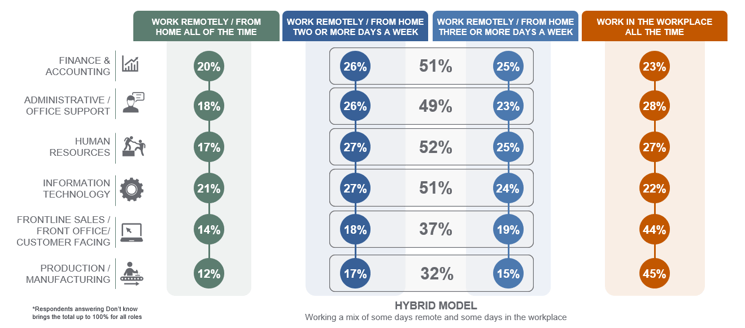 Employers Set Their Expectations For On-Site Return
Employers nationally are outlining requirements for employees before they can return to the workplace. With vaccine mandates being a strong topic of interest across Australia, 76% of employers are mandating vaccines for some or all employees. Only 8% are leaving it up to individuals to decide, however 25% employers will be highlighting the benefits without mandating.