Here's a quick snapshot of Australia's hiring intentions for the upcoming months.
The ManpowerGroup Employment Outlook Survey provides employers and employees with a forward-looking perspective on hiring in your area. The Survey for the first quarter 2021 was conducted by interviewing a representative sample of 1,040 employers in Australia.
All survey participants were asked, "How do you anticipate total employment at your location to change in the three months to the end of March 2021 as compared to the current quarter?"
EMPLOYERS OPTIMISTIC FOR 2021 WITH A RETURN TO HIRING ANTICIPATED ACROSS ALL MARKETS
Hiring managers in Australia report a seasonally adjusted, Net Employment Outlook of +10%.
Regionally, the western states are reporting the most optimistic forecasts with South Australia (+17%) anticipating the strongest labor market forecast in a decade.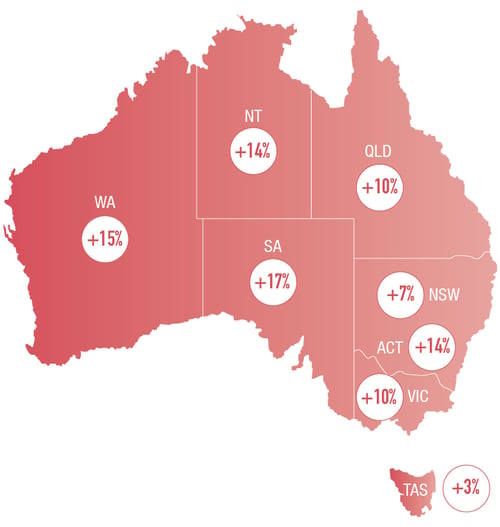 JOB GAINS FORECAST FOR ALL INDUSTRY SECTORS
Results show all seven industries are expected to grow payrolls during the next three months, with the strongest levels forecast for Finance, Insurance & Real Estate (+20%) - the strongest forecast in two years. And Mining & Construction (+11%) - the strongest forecast in three years.
Discuss the latest hiring trends and how ManpowerGroup can provide the talent and workforce solutions you need to propel your company forward