Just Released:

Here's a quick snapshot of Australia's hiring plans for July - September.
The ManpowerGroup Employment Outlook Survey provides employers and employees with a forward-looking perspective on hiring in your area.
Interviewing was carried out during the exceptional circumstances of the COVID-19 outbreak. The survey findings for the third quarter of 2020 are likely to reflect the impact of the global health emergency, and may be notably different to previous quarters.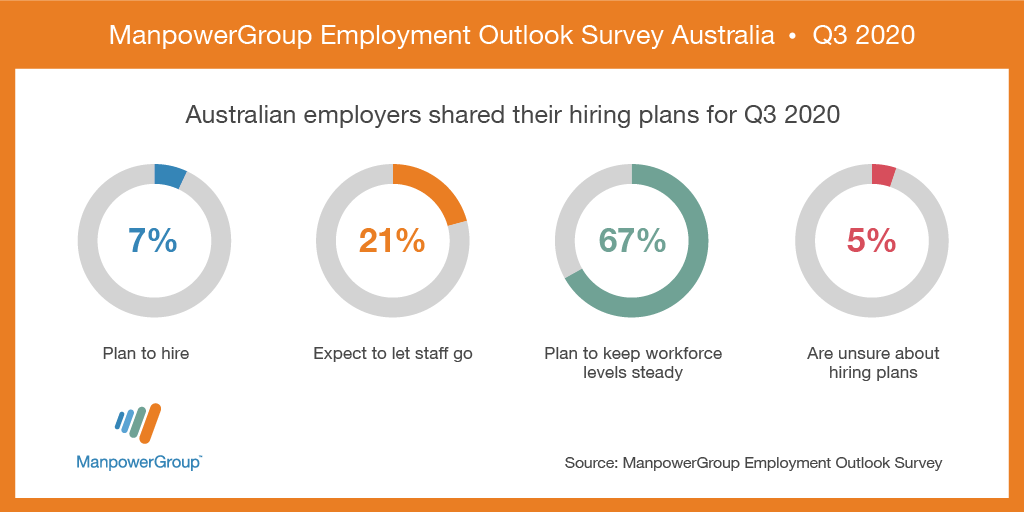 In Australia 58% of employers surveyed report that their business activity has been affected due to the outbreak of COVID, however, 61% of employers expect hiring to be back to pre-COVID-19 levels by 2021.